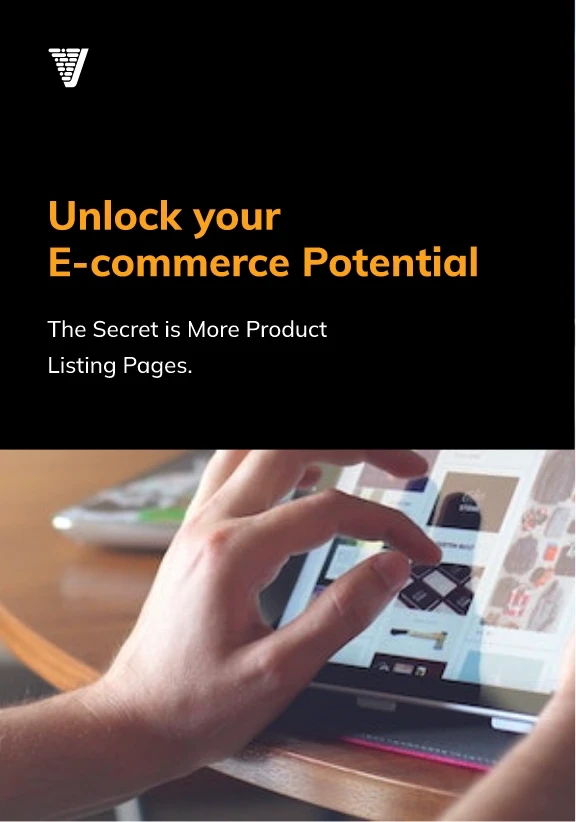 Ebook description
Our ebook is your ultimate guide to creating effective Product Listing Pages (PLPs).
You'll learn how to optimize your PLPs for search engines and understand how they interpret your pages, making it easy to attract traffic. Our expert advice is easy to follow and will take your e-commerce business to the next level.
Don't miss out on this valuable resource, get your copy of our ebook today and start seeing results!
Ebook
Unlock your E-commerce Potential
Want to drive more traffic to your e-commerce website and boost your sales?
Learn how the top e-commerce brands are driving non-branded SEO traffic to their stores and learn how to replicate their success.
Inside, you'll find actionable strategies to optimize your Product Listing Pages and elevate your SEO game.
Lets get started on something great!
Join over 100 companies already boosting their traffic with Verbolia.
Request a demo