Verbolia ROI calculator
Calculate how much Verbolia can boost your e-commerce platform.
Drawing on years of experience with a diverse range of e-commerce shops of all sizes, industries, and locations, we've learned which indicators drive growth and therefore how much revenue Verbolia can generate after just 12 months.
Monthly non-branded SEO visits indicates your current capacity to drive visits from search engines
Average order value and Conversion rate: the higher the faster your return on investment
Trusted by global e-commerce leaders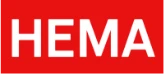 Dive into our FAQ section and search for answers on how to demystify SEO for e-commerce.
Lets get started on something great!
Join over 100 companies already boosting their traffic with Verbolia.
Request a demo