What are the most effective SEO strategies for optimizing an e-commerce website?
Estimated reading time: 7 minutes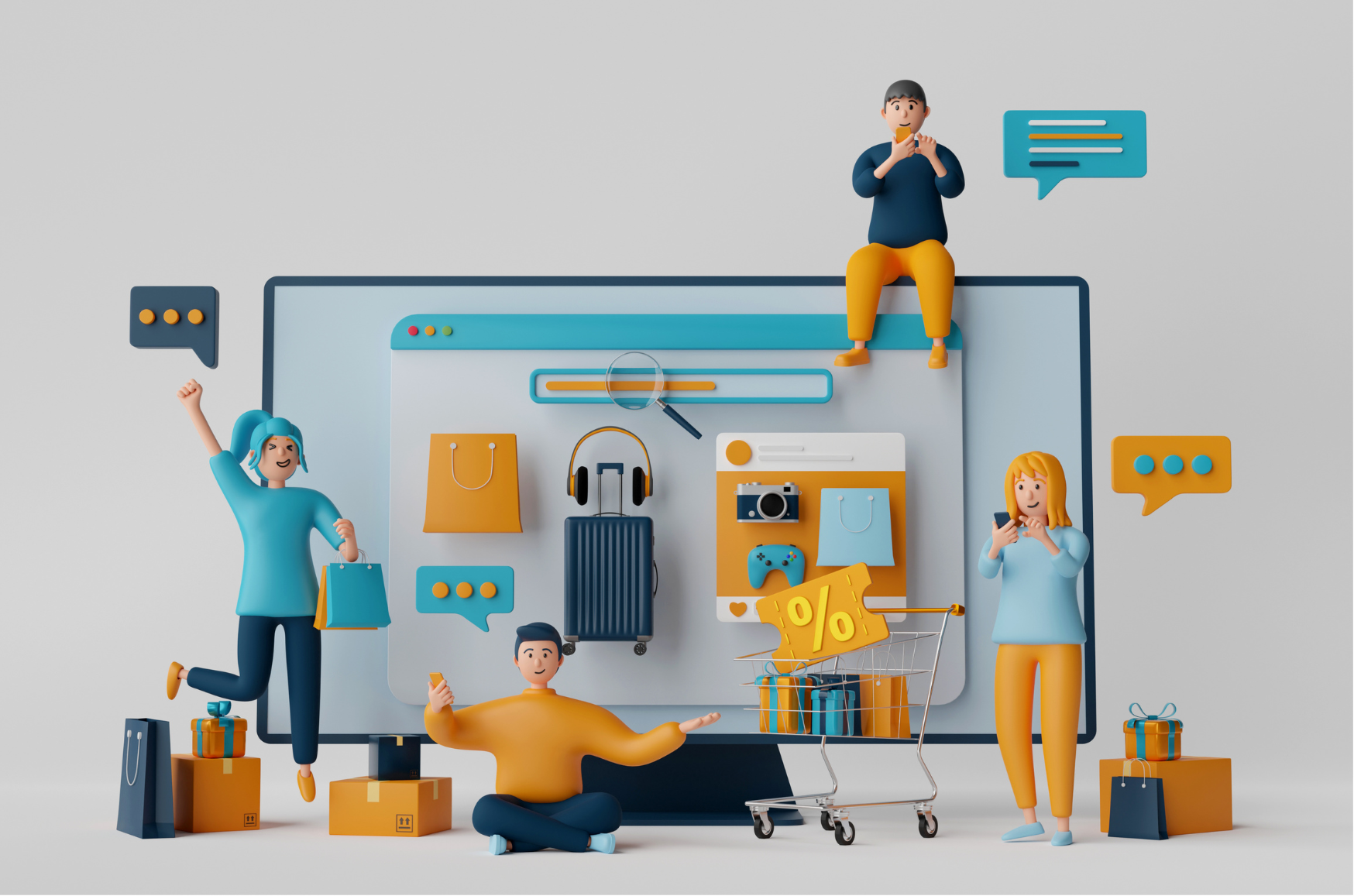 Here are the 3 main areas to focus on when it comes to e-commerce SEO:
Optimise your Category pages and your Product Detail pages
Build a Brand (probably the most important ranking factor)
Avoid hidden technical issues
Let's start with why to zoom in on these 2 page types:
Google's search algorithm is a tightly guarded secret. But Google's quality raters guidelines offer insights into what is seen as high-quality or low-quality pages. It's written for Google's human quality raters to evaluate if a webshop is qualitative or not. They are explicit on what information Google expects on each page type:
"the highest quality e-commerce Product Page" are pages where the main content (parts of the page that are unique to this URL and are not site-wide elements) should provide thorough and complete information that would fulfill a user's need for understanding that product. The typical way to achieve this is to include exhaustive product descriptions, user reviews, features, benefits, usage instructions, images, videos, and other relevant details about the product.
"the highest quality eCommerce e-commerce Category Page" are pages where the purpouse of the page is to enable users to buy. They make it easier for users to find specific products or types of products by helping users narrowing down choices and provide high-level information. This can be achieved by offering lost of sorting and filter options and displaying ratings on the product tiles for example.
It's obvious that you will have 1 product detail page (pdp) per product. But how much category pages (plp) do you need? Well, as much as possible. In fact, at Verbolia we analysed Google Search Console data of 30 large retailers from different industries and checked on which page type they acquire their non-branded SEO traffic. The results were astonishing. Despite the fact that an ecommerce usually has about 95% pdp's and 5% plp's, a whopping 70%! the non-branded SEO traffic is going to plp's. So make sure you create as much as possible. Ideally, you create one plp per long tail keyword for which you have the perfect offer.
Build a brand
At Verbolia we work with more than 100 e-commerce brands and we've seen it over and over again. Creating perfectly optimised SEO pages on a new or unknown webshop will not work. On the contrary, mediocre pages on a strong brand get indexed within days and even rank fast. Search engines are allergic to spam, especially in important categories like e-commerce where money is in the game. Therefore you should earn their trust before they are willing to show your pages in the SERP's. And search engines have lots of signals they can look at to evaluate your thrustworthyness:
Number of times your brand in searched in Google
Number of mentions of your brand on other websites
Social media activity
Public reviews on websites like Trustpilot
About us page
Google My Business account with a physical address and phone number
Avoid technical issues
I haven't seen any website in the past 15 years without technical problems. It's just the nature of an ever evolving website with lots of teams (marketing, design, IT security, developers) making constant changes. These problems can range from not optimal for SEO to very critical and damaging for SEO. Some common issues are duplicate pages, slow load times, poor optimization (uncompressed images, non-minified code, excessive use of large files), broken links, 404's, SSL issues, website hacks and many more. Take a regular look at Google Search Console as it offers a direct window into how Google views your website and it reports issues. Next to that, do a regular full scrape of your website with a tool like Screaming Frog or Netpeak Spider. There is no easier way to detect issues as you'll see in live what errors are encountered when scraping your website like a search engine bot would do.
Conclusion
In sum, the cornerstones of robust e-commerce SEO are well-optimized product and category pages, a strong and trustworthy brand presence, and the vigilant resolution of technical issues. Together, these elements help businesses stand out in a crowded digital marketplace, ensuring visibility and credibility in search engine rankings. A strategic focus on these areas is essential for driving organic traffic and fostering online growth, making them the key to unlocking the full potential of e-commerce success.