Blog article
Feature Friday – Feed import
If you want to start using Verbolia, you might be wondering how to import your entire catalog into our platform to generate landing pages. In order to make this step easier, we have created a product feed import tool. Whether you have a catalog of 3,000 or 100,000 products, importing your whole product range works like a breeze.
As an e-commerce business, you're probably able to export all your product information from your e-shop. Verbolia doesn't require any particular feed specifications. We handle different types of product feeds: CSV, XML and JSON.
Simply fill in the feed's URL and configure any additional information if necessary. If it's a CSV, does your feed have a header row? What is the encoding standard used? Do we need authentication to access it?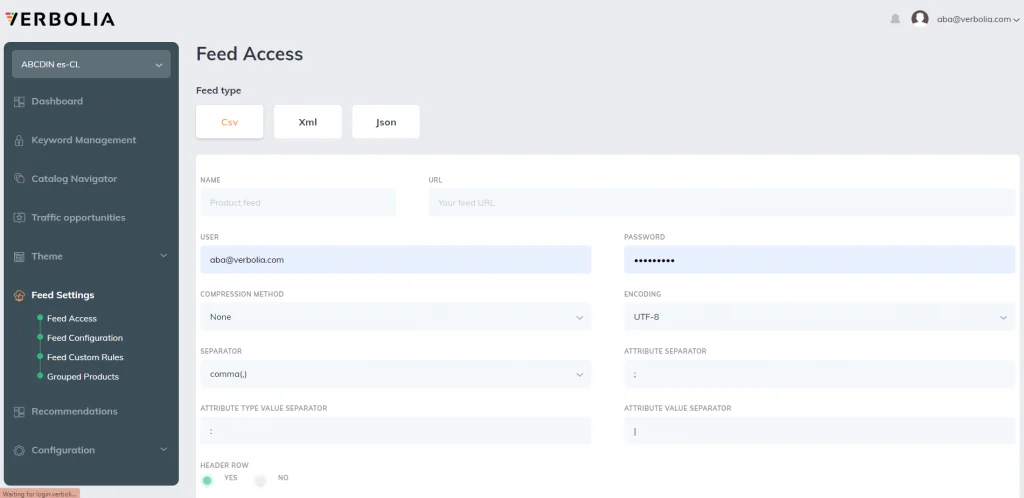 You can also add multiple feeds, in case a single product feed does not contain all the data. Product reviews or product attributes, for example.
Next, our data feed mapping tool will allow you to map your feed's imported fields with Verbolia's fields. This way, Verbolia will have all the necessary information in the appropriate format to create the perfect landing pages.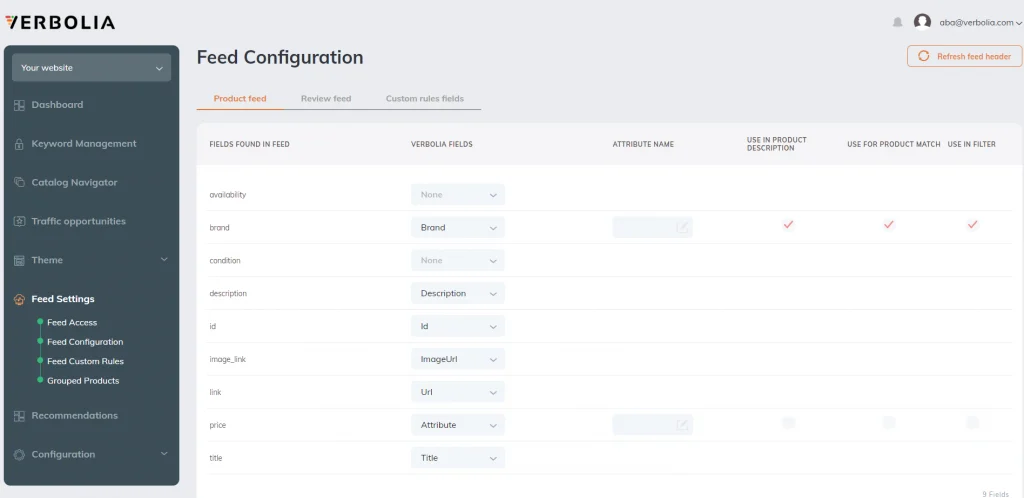 Our feed import feature provides our clients with great flexibility, allowing the import of their feed directly into Verbolia without the need to adapt it beforehand. What's more, each feed is fetched every day, so the landing pages are continuously refreshed and updated with the newest product information, as well as new products that get added or those that have been discontinued.
Interested? Schedule a free demo to learn more about Verbolia.