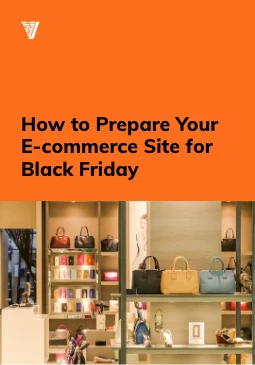 Ebook description
Ready to conquer Black Friday? Explore into our insightful ebook and uncover the secrets to success. Learn why testing your website months before the event is crucial, and find out how to prepare for increased traffic. Discover strategies for managing shipping spikes and the importance of dedicated landing pages for Black Friday. Boost your e-commerce game and make the most of this shopping extravaganza with our expert guidance!
Ebook
How to prepare your e-commerce site for Black Friday
Black Friday has become a pivotal shopping day, offering e-commerce businesses with an unmatched opportunity to elevate sales.
Today, a growing number of online shoppers kick off their Christmas shopping in November. As most of them seek attractive deals, Black Friday serves as the perfect occasion to entice them with irresistible offers.
To help you expertly gear up for upcoming Black Friday campaigns, we've analysed and gathered invaluable insights from e-commerce leaders.
Discover 10 powerful strategies, complete with real-world examples, for a successful Black Friday!
Lets get started on something great!
Join over 100 companies already boosting their traffic with Verbolia.
Request a demo