Case study
VDAB : Scaling SEO Traffic with Verbolia's Landing Pages
Discover how VDAB, the public employment service of Flanders, Belgium, achieved remarkable success in scaling SEO traffic. Michael Moonen, Service Delivery Manager, takes you through the process and results of adopting Verbolia's streamlined landing page creation approach.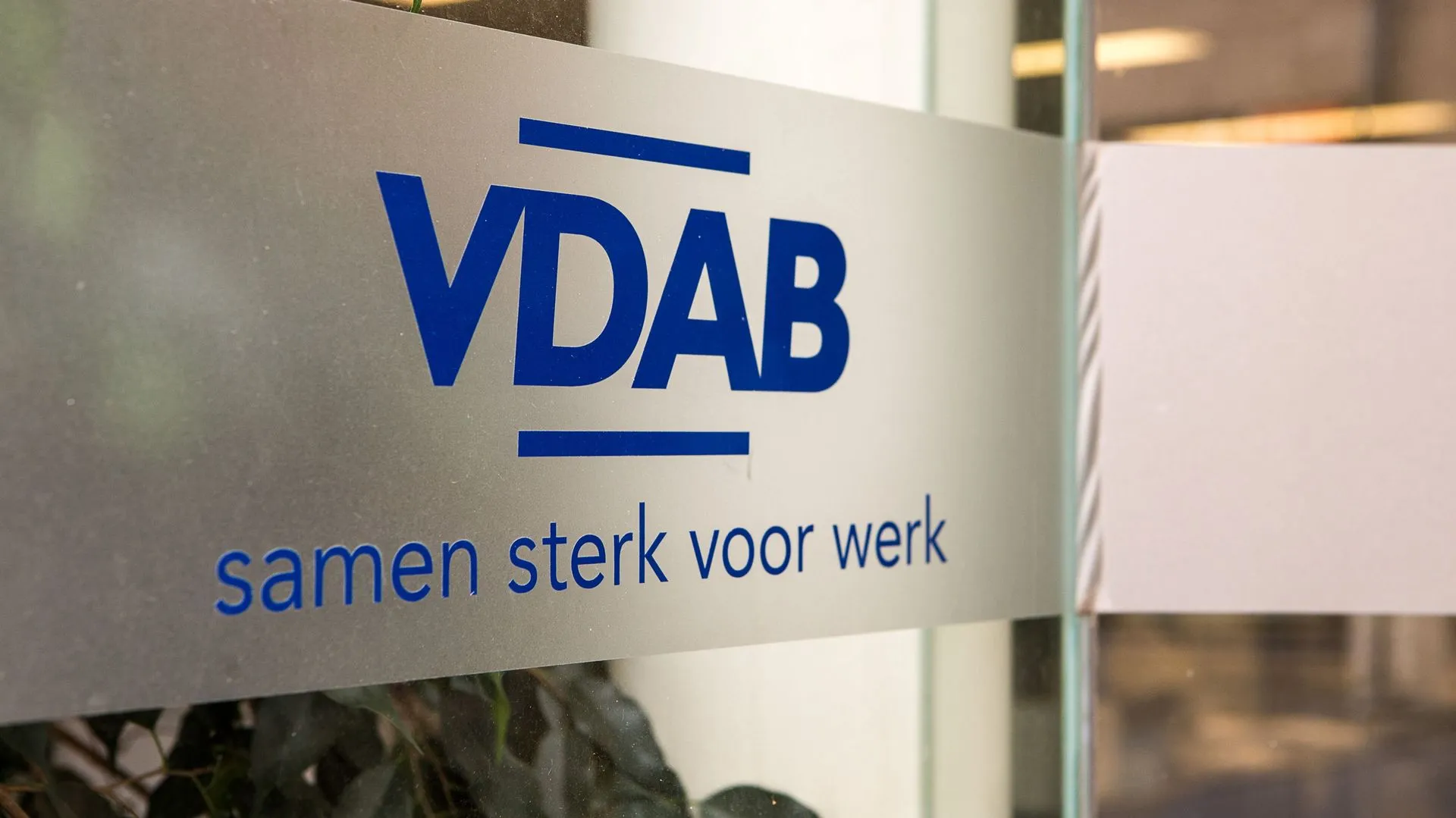 VDAB
VDAB is a Flemish government service that helps citizens develop their careers and assists employers in filling their vacancies.
+5.000 employees in Belgium
+200.000 job offers
100 branches across Flanders and Brussels
About Michael Moonen
What is your role at VDAB and give us some information about your background?
One of VDAB's main objective is to offer (web)services to the employed and non-employed population in Flanders. As a Service Delivery Manager, my responsibility is to enhance and sustain the volume of traffic to our website. Verbolia has played a crucial role in helping us achieve this mission successfully.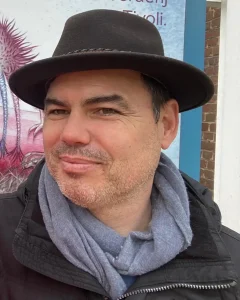 People change jobs, become job seekers, start a training program, follow an internship, or combine several options. Careers are constantly in motion. VDAB's services support job seekers and employees in today's fast changing world.

VDAB does this with reliable information and data, and together with partners, to provide a high-quality and innovative range of guidance, training, and workplace learning. In this way, VDAB wants to support people in Flanders and Brussels to fully unfold their talents and skills.
To guarantee sustainable employment, VDAB collaborates with employers. They can rely on VDAB to match candidates to their vacancies. VDAB does this based on insights into the specific needs of the various sectors in the labor market.
Could you describe how the teams involved in SEO are structured within the VDAB group?
Within the broader Web Services team at VDAB, we have a dedicated User Experience (UX) unit including two SEO specialists.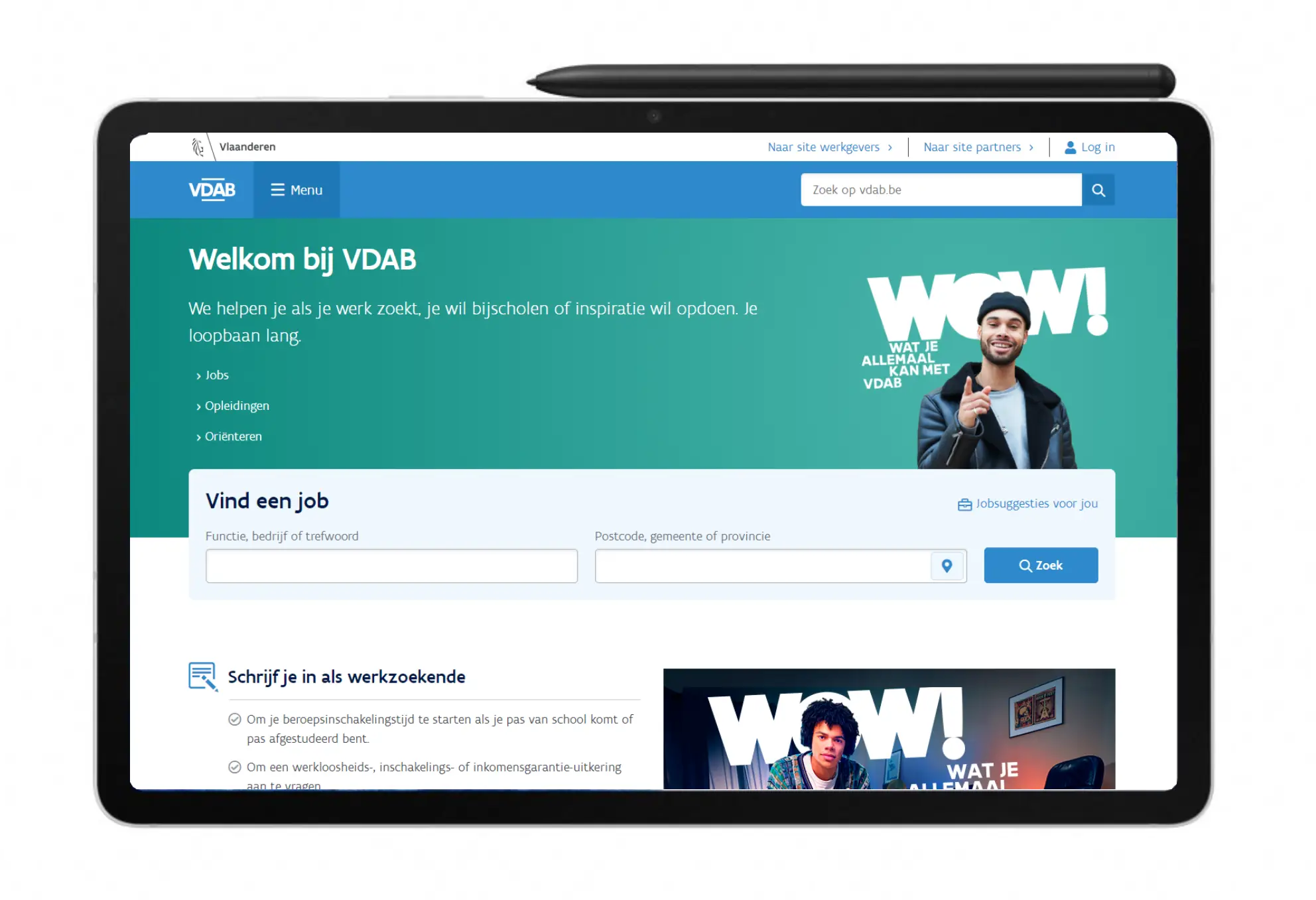 In close collaboration with business owners, CX & UX experts they ensure that our digital interfaces are as intuitive and engaging as possible. It is their achievement that our site not only draws significant traffic but also provides a smooth, user-centric experience that retains visitors and encourages return engagements. 
Getting to know Verbolia
How did you actually first hear about Verbolia ?
Although I wasn't directly involved in the initial decision to engage Verbolia's services, I quickly became aware of its impact on our organic traffic. The impressive improvements in our site traffic validated the choice our team made prior to my arrival. This justifies why Verbolia's landing pages became part of our digital strategy as a cornerstone of our SEO efforts.  In the meantime my role has largely involved continuing and expanding upon the successful partnership with Verbolia by launching landing pages for our Trainings offers next to the existing Job offers pages.
Would you say that it was primarily product-related that you picked us? Or were there other triggers that convinced you to implement Verbolia?
Our decision to opt for Verbolia was based on multiple aspects. When VDAB initiated a public tender, we were actively seeking a service provider capable of creating and managing SEO-optimised landing pages on a large scale. Verbolia emerged as the clear winner from this competitive process.
"Their technological solution was indeed outstanding. We were particularly impressed with Verbolia's capacity to handle a tremendous volume of pages - with the capability to update tens of thousands of pages daily.

Michael Moonen

Service Delivery Manager at VDAB
However, we are not only charmed by the product, but also by their services and expertise. Verbolia's commitment to taking over the complexities of automated keyword research, landing page creation and management. A true SAAS service whereby we could rely on Verbolia for this essential task, enabling us to focus on our core services.
In essence, it was the combination of Verbolia's advanced technology, service-oriented approach, and their proven reliability that made them the ideal choice for us at VDAB.
Ease of integration is very important and we hear that a lot from our customers. How did the integration of Verbolia go for VDAB?
The integration of Verbolia with VDAB was very smooth, mainly attributed to the expertise demonstrated by the Verbolia team in the field of SEO. Their meticulous approach to keyword analysis showcased a genuine commitment to understanding VDAB's business from an SEO perspective. Their advanced techniques for identifying, gathering, excluding, and deduplicating keywords was truly impressive.
General SEO approach
How did your SEO approach look before & after implementing Verbolia?
Before implementing Verbolia, our organisation had a limited awareness of the strength of SEO in attracting our target audience to our website.
With Verbolia's powerful SaaS service, having the ability to create and manage SEO-optimized landing pages at scale is a game changer. 
"After the implementation of the solution, the customer success team at Verbolia organised a training session on how to get the most out of the Verbolia platform. This was really helpful as we learned how to spot traffic opportunities and create perfect pages to capture these opportunities.

Michael Moonen

Service Delivery Manager at VDAB
Could you describe in a few words what the process of creating pages was like before Verbolia? What were the steps you had to take to get these pages live without the technology ?
Before implementing Verbolia, the process of creating pages for VDAB was a cumbersome and resource-intensive endeavour. Without the technology provided by Verbolia, the steps involved in getting pages live were time-consuming and inefficient. We faced challenges in delivering landing pages at scale, resulting in limited output and excessive resource allocation. Recognizing the need for a more streamlined solution, VDAB made the strategic decision to choose Verbolia's SAAS service.
Could you tell us about the implementation process of Verbolia? The collaboration with the team, how long it took, what the experience was, etc..?
The implementation process went smoothly over a period of 2.5 months. The Verbolia team worked closely with us, ensuring that the configuration aligned with our specific needs as a provider of job vacancies and trainings. The project plan included tasks such as data feed analysis, feed mapping, custom theme creation, and app configuration.
The platform
What would you say are your favourite features of the Verbolia platform ? 
My favourite features of the Verbolia platform are its ability to quickly generate new pages with just a few clicks. This functionality is especially valuable for creating different landing pages by combining different elements such as job titles with job domain, location, and more. 
Additionally, I appreciate the Catalog navigator feature, which provides a visual representation of the information conveyed by our product feed. It enables us to easily navigate and understand the products shown in a landing page.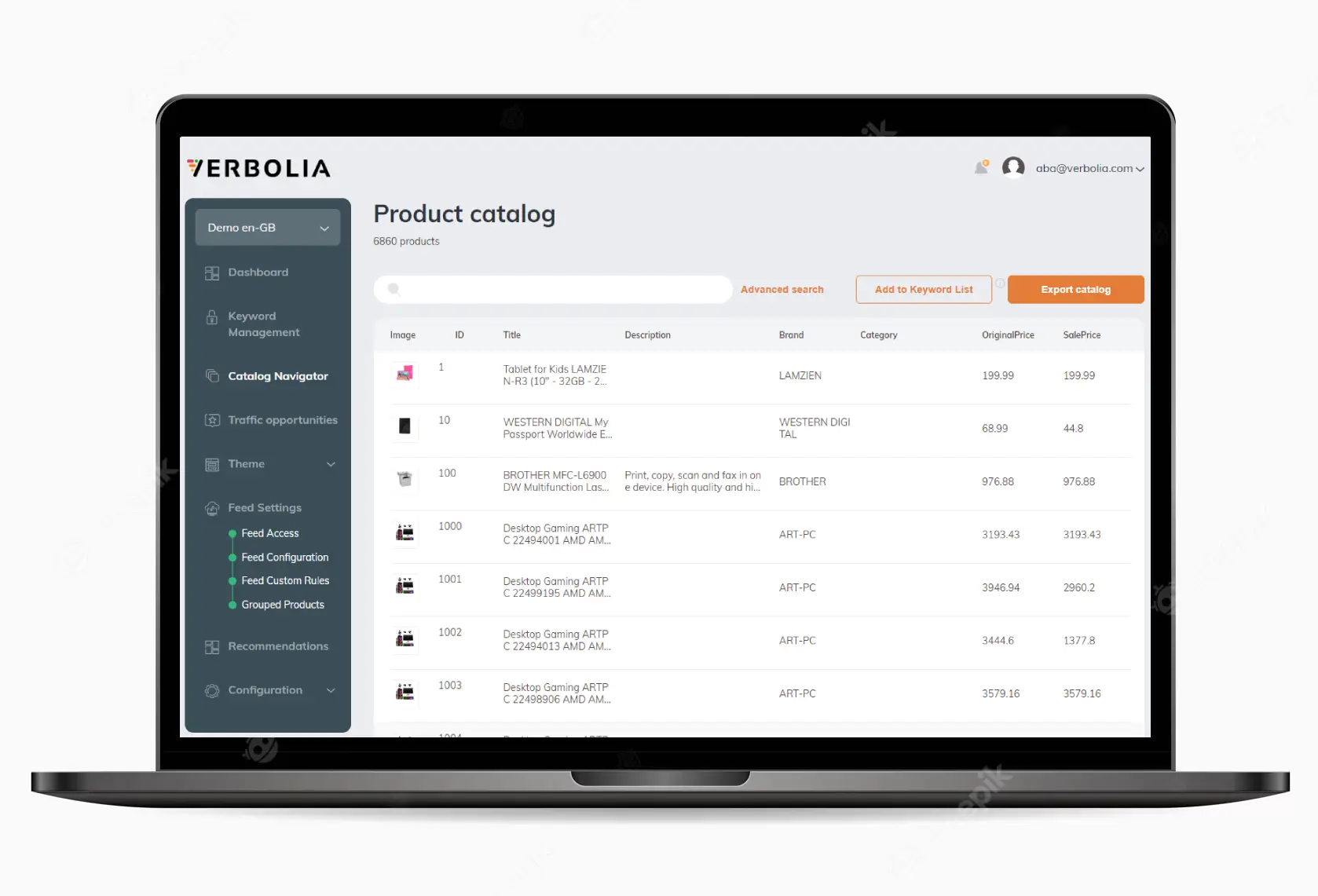 The technology
If you were to go to the VDAB management and present Verbolia, how would you describe our platform, in one sentence, in terms of trends and technology?
Verbolia is an up to date SAAS service providing smooth generation of near real time jobs and training on a large number of landing pages. 
"Each page effectively meets the needs of users seeking employment or training opportunities.

Michael Moonen

Service Delivery Manager at VDAB
Can you give an estimate of what it would cost VDAB to build a platform like Verbolia themselves?
Hard to say. You would need different expertises like SEO, Developers, and AI specialists. Verbolia has a proven track of delivering this service and since the combination of these expertises is not our core business, we decided to partner with Verbolia.
The results
I took a quick look at our KPI dashboard and noticed that for VDAB FR, visits generated by Verbolia pages have skyrocketed to more than 300K visits per month. Where do you see the biggest impact of Verbolia on KPIs? 
Definitely the number of SEO visits. For vacancies, we managed to increase organic traffic with 30% and for trainings, we launched just recently and we are expecting a 15% increase by the end of the year.
Advice for other customers
Based on your experience, what would be your number one piece of advice to new customers to get the most value from the Verbolia platform?
Seeing is believing. My number one piece of advice to new customers would be to leverage the traffic opportunity analysis provided by Verbolia. This analysis will help you understand the potential impact and value that the Verbolia platform can bring to your specific business needs.
Lets get started on something great!
Join over 100 companies already boosting their traffic with Verbolia.
Request a demo