Case study
Empowering Brico Privé's Growth: Maximizing Traffic and Revenue with Verbolia
Join us for a conversation with Alexandre Cruz, Head of SEO at Brico Privé, as he shares his insights on harnessing the power of the Verbolia platform to enhance visibility and drive revenue growth. Learn how their non-branded traffic doubled within just one year, highlighting the remarkable impact of Verbolia on their business success.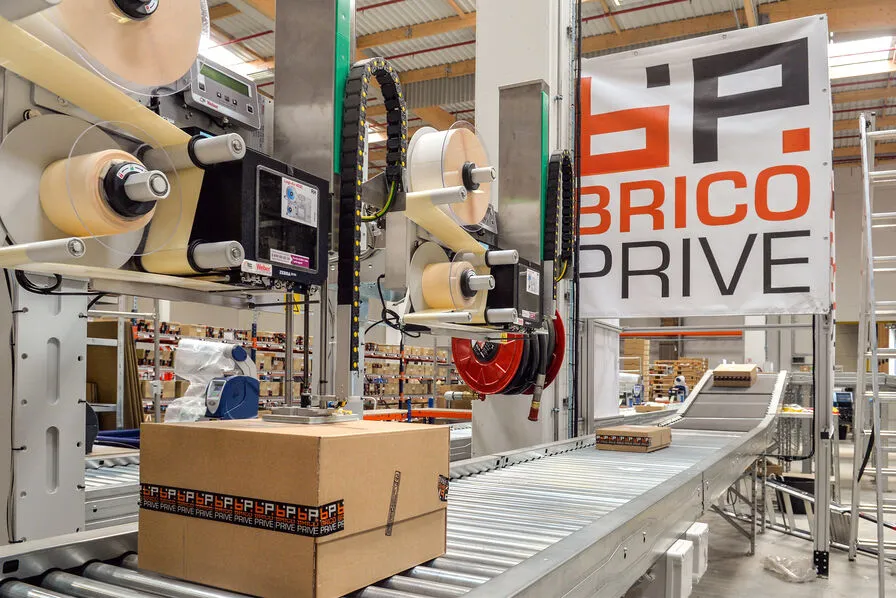 Brico Privé
Brico Privé is a French e-commerce website specialized in the flash sales industry with a diverse selection of DIY, gardening, and home improvement products.
Founded in 2012
170 employees in France
+100.000 products
About Alexandre Cruz
Could you tell us about your role at Brico Privé and provide some insights into your background?
Hello there! My name is Alexandre, and I am the Head of SEO at Brico Privé. With 5 years of experience in the field, I first discovered SEO during my internship in a sports and gambling-focused media company in Barcelona. Since then, I have worked with various web agencies with diverse clients, before joining Brico Privé in 2021. As the Head of SEO, my main responsibility is to drive Brico Privé's SEO strategy and raise awareness of the importance of SEO within the company.
Brico Privé operates in multiple markets including mainly France and Belgium, as well as Spain, Italy, and Portugal.
Ranked among the best e-commerce sites in 2022
Can you describe how the SEO teams are structured at Brico Privé?
The team consists of two key members: myself, responsible for overseeing the day-to-day operations and coordination, and Anthony Wolff, who works alongside me and handles the daily SEO missions.
As the team leader, I take charge of setting up and managing the team's activities, including conducting meetings with various departments such as Marketing, PR, IT, and external agencies.  I also train Anthony, who recently joined the SEO team and is relatively new to SEO.
Getting to know Verbolia
How did you actually first hear about Verbolia ?
I got introduced to Verbolia when I arrived. I discovered that the solution had been recently implemented as a valuable addition to our SEO strategy.  My mission was to use it to its full potential since there was a lot of opportunity to create optimised product listing pages for long tail keywords we were not yet ranking for.
The platform
What would you say are your favourite features of the Verbolia platform ? 
When it comes to my favorite features of the Verbolia platform, I must say that the creation of keyword-based landing pages, which is the core feature of Verbolia, is truly impressive. What stands out the most is its user-friendliness.
"With Verbolia, I can effortlessly generate landing pages tailored to specific long-tail keywords. Whether I need to create a single page or a multitude of pages, the process is immediate.

Alexandre Cruz

SEO Manager at Brico Privé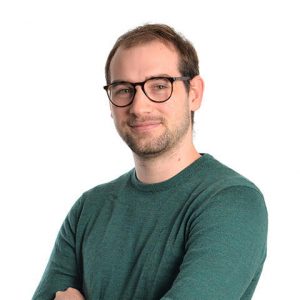 Also I really like the dashboard provided by Verbolia. It has a complete overview of crucial metrics such as traffic, revenue, indexed pages, and log stats. This powerful tool not only helps me track our performance but also provides valuable insights for making data-driven decisions.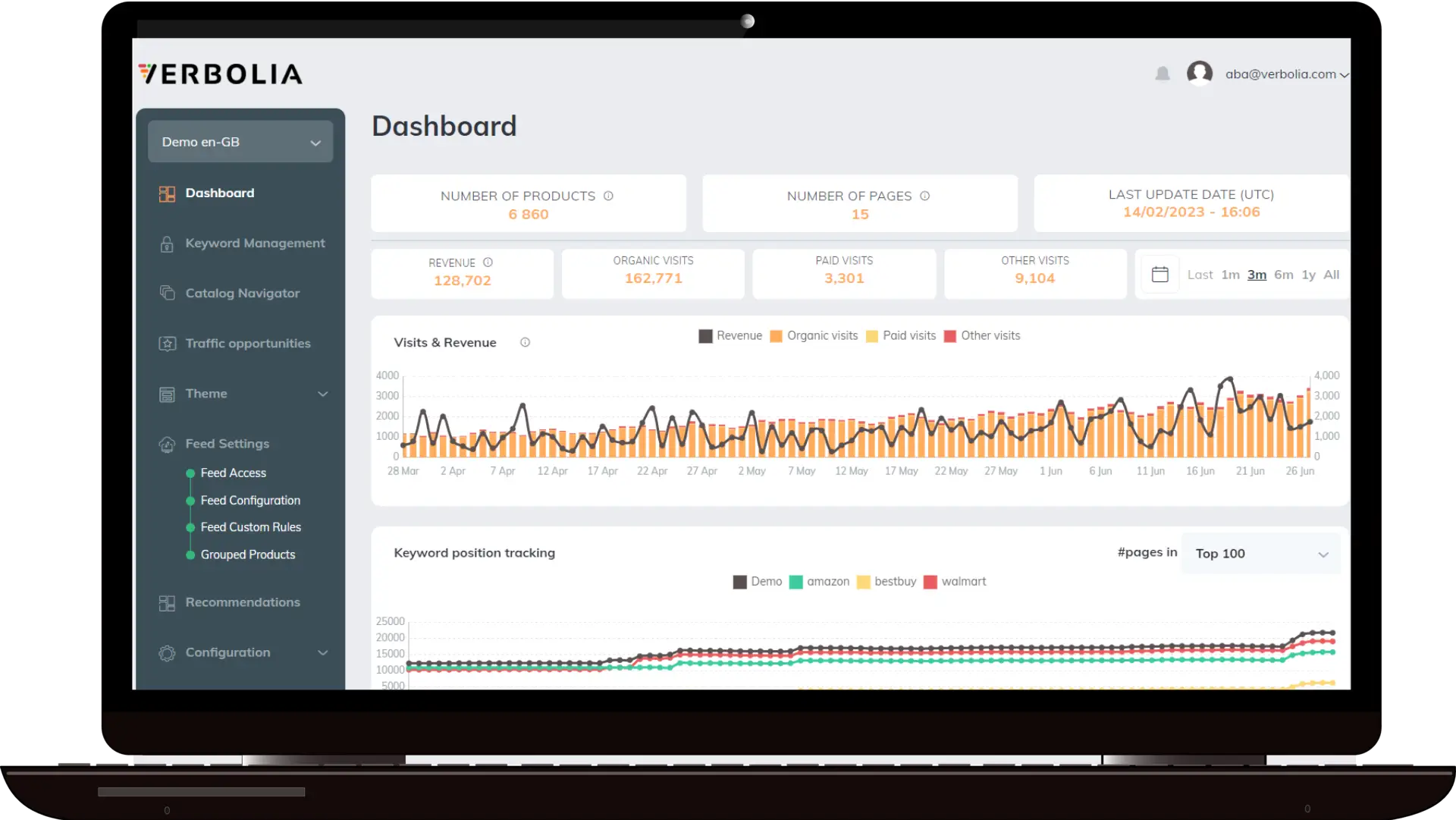 Having these features at my fingertips has made my job not only more efficient but also more enjoyable.
The technology
If you were to go to the Brico Privé management and present Verbolia, how would you describe our platform, in one sentence, in terms of trends and technology?
I would say that it allows us to work fast and independently and it provides results quickly in terms of traffic and revenue.
Can you give an estimate of what it would cost Brico Privé to build a platform like Verbolia themselves?
If Brico Privé were to build a platform like Verbolia from scratch, it would likely be a major investment. Developing a comprehensive platform with similar functionalities, advanced features, and robust infrastructure would involve significant costs, including software development, hiring skilled professionals, ongoing maintenance, and infrastructure setup.  Although it is difficult to provide an exact estimate without detailed analysis, it's safe to say that the investment required would be considerable.
The results
We took a quick look at our KPI dashboard and noticed that for Brico Privé, visits generated by Verbolia pages have skyrocketed to more than 10K visits per month. Where do you see the biggest impact of Verbolia on KPIs?
The impact of Verbolia on Brico Privé's KPIs can be summarized in several key points :
Non-branded traffic: Within just one year, Verbolia's contribution has resulted in a remarkable doubling of non-branded traffic. This demonstrates the effectiveness of incorporating Verbolia into our SEO strategy and creating landing pages for long-tail keywords.
Revenue from SEO: Verbolia's impact on revenue from SEO initiatives has been significant. The increased visibility and targeted traffic generated by Verbolia's pages have contributed to a growth in revenue. 
Overall search engine visibility: Verbolia's impact on our KPIs extends beyond traffic and revenue. As the non-branded traffic and visits from Verbolia pages have increased, the company's presence in search engine results has also significantly improved. This extra visibility amplifies brand awareness and attracts potential customers who may not have previously been familiar with Brico Privé.
"These notable outcomes in non-branded traffic, revenue, and search engine visibility are clear indicators of the significant impact that Verbolia has had on Brico Privé's KPIs.

Alexandre Cruz

SEO Manager at Brico Privé
For now, we are just in the beginning phase of our collaboration. What do you expect to see in 12 months knowing that SEO growth is slow in general? Where do you think you'll see the biggest impact? Are there any other KPIs worth mentioning?
It's difficult to predict SEO growth. As it is generally slow, it's challenging to provide precise predictions for the next 12 months. But I hope Brico Privé will continue to expand its search engine presence and have more and more keywords within Google's top 10 results.
I also hope that the most significant impact of this growth will be reflected in revenue generation. As Brico Privé extends its reach and improves its visibility in search engines, it will attract more qualified organic traffic. This increase in targeted traffic has the potential to convert into sales, maximizing the revenue potential and proving the full potential of SEO.
Advice for other customers
Based on your experience, what would be your number one piece of advice to new customers to get the most value from the Verbolia platform?
Based on my experience, my number one piece of advice to new customers looking to extract the maximum value from the Verbolia platform would be to adopt a test-and-learn approach. To me, it's one of the most effective ways to get the most of Verbolia. 
The Verbolia platform offers a multitude of features that help you to fine-tune the pages generated after the initial setup and optimize their performance. With options such as setting up redirects, refining product matching rules, incorporating cold content for specific keywords, adding fallback products, and modifying meta titles and description, you have extensive functionalities available in the platform. The level of detail you can delve into is remarkable.
"Take full advantage of these features to experiment with different optimization strategies for your landing pages. Explore the possibilities of adding more long-tail keywords. By testing and analysing the outcomes, you'll gain valuable insights into what works best for your specific buisiness and target audience.

Alexandre Cruz

SEO Manager at Brico Privé
This iterative process allows you to continuously refine and improve your approach and the results from your landing pages.
Verbolia in five years
Where do you see Verbolia and Brico Privé in five years from now?
In five years from now, I see an exciting future for Verbolia and Brico Privé. I expect significant growth and success for both companies.
I hope traffic will have reached millions of users monthly thanks to Verbolia's product list pages and optimization techniques. This increase in traffic will enable a wider audience to access Brico Privé's offers, broadening its visibility and influence.
Then, with the substantial growth in traffic, I hope for a proportional increase in revenue for Brico Privé. As more users engage with the platform and make purchases, the company's revenue will experience significant growth.
Lets get started on something great!
Join over 100 companies already boosting their traffic with Verbolia.
Request a demo