Blog article
Why Should You Build Seasonal Landing Pages for SEO?
Estimated reading time: 5 minutes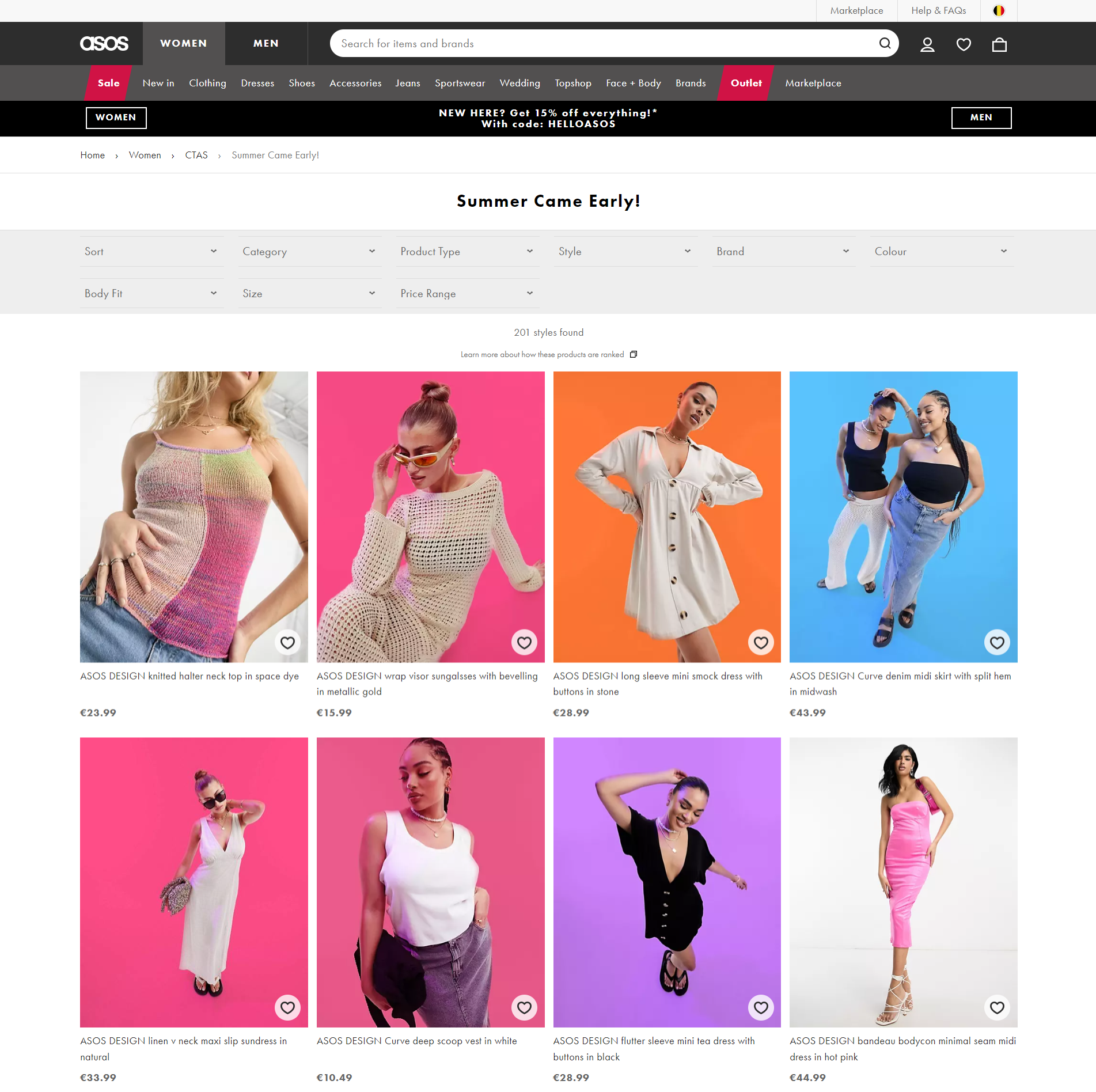 Not all products share the same demand cycle. Some products, especially necessities like household and grocery items, are in-demand throughout the year. However, those whose demand spikes during the holiday season require their own e-commerce seasonal landing pages.
All-year-round landing pages are okay if your e-commerce site stocks products that people buy throughout the year. But products that are cyclical, with demand increasing during seasonal periods and holidays, require a different SEO strategy.
Therefore, if you are a retailer, you must understand how to prepare and plan SEO for seasonal products. Seasonal landing pages are a key tool to gain traction for your new e-commerce winter lines, Black Friday or Christmas promotions.
In this article, we'll cover why you must design an e-commerce seasonal landing page for SEO.
Seasonal landing pages provide a tight messaging match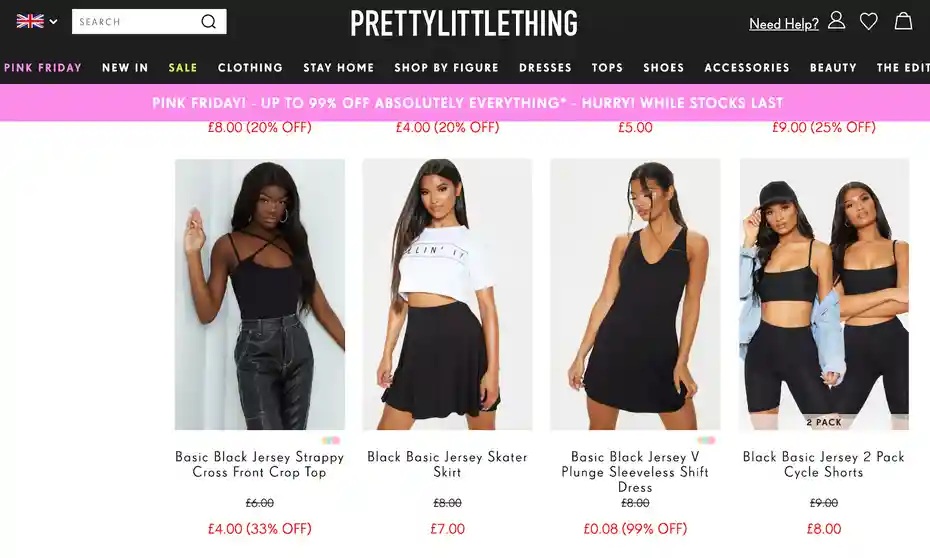 Example of Black Friday campaign by Pretty Little Thing
The main goal of a landing page is to provide a focused area for users so you can present your product as the solution to a problem they are currently facing.
Landing pages are designed to minimize distractions that could cause users to leave and visit one of your competitors. This is more so with seasonal landing pages that are streamlined to narrowly promote a product within a constrained period of time.
Seasonal landing pages offer a good message match for your customers because they are designed to accurately reflect the promotions of your seasonal ad copy that got them there in the first place.
This message match reduces your bounce rate. This is good for your SEO, so search engines will likely reward your e-commerce seasonal landing page with higher SERP rankings.
Seasonal landing pages increase conversion rates and lower your cost-per-acquisition
A seasonal landing page offers a better alignment between user intent and your goal of boosting sales of seasonal goods. This message match is beneficial because it increases the attention ratio of users. Moreover, this special focus is what both distinguishes and empowers seasonal landing pages as the best option for boosting conversion rates of marketing campaigns.

This is because a standalone seasonal landing page matches your seasonal ad copy and provides a clear call to action for customers. These factors increase your conversion and click-through rates.
Seasonal landing pages provide unique and targeted content
Although seasonal landing pages are similar to regular landing pages, there are several noteworthy differences you need to emphasize to be successful with them.  Because they are targeted toward a particular season, seasonal landing page content should be optimized with relevant keywords.
In order to extend the reach of your seasonal landing page to as many search phrases as possible, incorporate relevant long-tail keywords. While they might have lower search volumes, they are targeted and tend to indicate high purchase intent.
Seasonal landing pages can benefit a wider marketing strategy
While seasonal landing pages help boost organic traffic for seasonal products, you can also piggyback off their other capabilities. This is because exclusive holiday promotions are a proven way to engage customers in other ways.
For instance, if you're designing a user-friendly landing page, you can leverage it by linking to your social media handles. Hence, you can use your seasonal landing page as a gateway for other special promotions and incentives. You can also optimize these seasonal landing pages for paid search by incorporating them into your PPC strategy.
Digital savvy customers have now come to take personalization for granted. Take advantage of this expectation to generate email subscriptions from your seasonal landing page.
On the seasonal landing page, you can offer a secret sale or exclusive access to a promotional product bundle. From those who opt in, you can subsequently build email subscribers segmented by their interest in your seasonal products.
Seasonal landing pages are versatile business tools
Creating seasonal landing pages to promote holiday sales is an effective marketing strategy. You can use simple and inexpensive tools like Google Trends to craft your seasonal promotion.
Apart from increasing seasonal sales, they provide useful and actionable consumer data. This insight positions you to plan future promotion campaigns with more precision.
Feel free to sign up for a Verbolia demo if you're looking to build seasonal landing pages for SEO.