Blog article
3 Tools to Analyze Your Website Architecture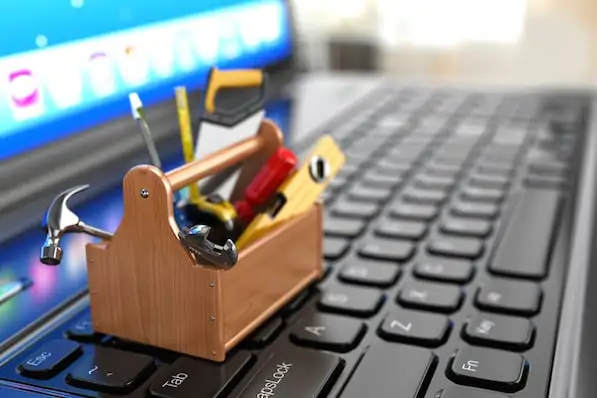 Search Engine Optimization (SEO) is like a complex puzzle with plenty of moving parts.
Even experienced marketers have trouble understanding the exact mechanics of how search engines like Google rank pages. However, there are a handful of established SEO practices that are proven to get positive results.
Creating an SEO-friendly internal link architecture, for example, is something marketers should think about before even launching a new site.
Why is it important? Think of websites as a small building with different rooms on multiple floors.
These rooms represent your content, whereas floors signify various content categories. A search engine crawler then arrives to evaluate the quality of the rooms and their importance on each floor. To access these areas, the crawler must pass through doors and climb stairs.
If you haven't guessed it yet, the doors and stairs represent the internal links within a website. Without them, crawlers won't be able to reach, inspect, and ultimately index your entire site.
Now that we got that out of the way, let's talk about website architectures.
Why is Your Website Architecture Important?
First and foremost, modern SEO requires website owners to create an architecture that prioritizes the user experience. It's all about making it easy to navigate a site and discover related pieces of content within your internal link structure.
The better the user experience, the more likely visitors are to stick around or even complete a conversion. These, in turn, affect your website's rank worthiness in the eyes of search engines.
Internal links also establish the contextual relevance of your content. This requires a deeper understanding of on-page SEO and how internal links work.
But that's enough about website architectures.
For the rest of this post, we'll take a look at the top three tools that will help you analyze your website's internal link architecture as well as identify on-page SEO opportunities.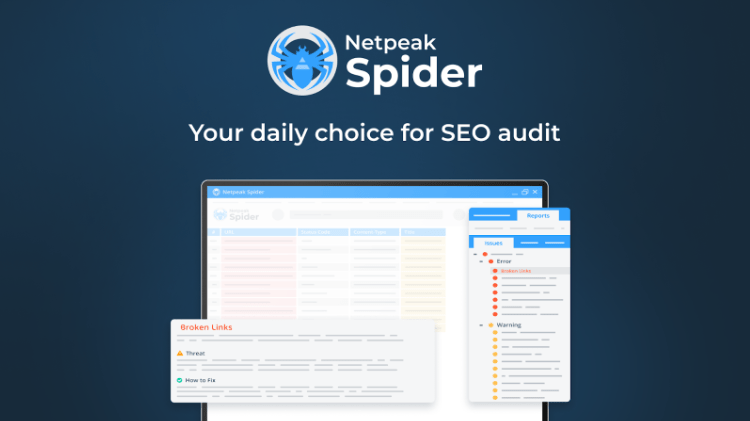 If you're seeking a robust desktop-based solution for in-depth website analysis, Netpeak Spider is the tool that should be on your radar. Unlike browser-based alternatives, Netpeak Spider offers a comprehensive suite of features designed to crawl your website, unearth SEO issues, and empower you with actionable insights, all from the comfort of your desktop.
Crawlability Assessment: Netpeak Spider serves as a lightweight, customizable crawler right at your fingertips. It delves deep into your website, examining its crawlability and ensuring that all your pages are readily accessible to search engines. This is essential to improve your website's visibility in search engine rankings.
On-Page SEO Diagnostics: Beyond the basics, Netpeak Spider excels in detecting a multitude of on-page SEO issues. It meticulously identifies problems such as broken links, duplicate content, and server errors, providing you with a comprehensive view of areas that require immediate attention. These insights are invaluable for optimizing your website's performance.
Crucial On-Page Elements: Netpeak Spider goes a step further by analyzing critical on-page elements that significantly impact your search engine rankings. It scrutinizes content titles, meta descriptions, and post length to ensure they meet best practices and adhere to SEO guidelines. This meticulous evaluation helps you fine-tune your content for optimal search engine visibility.
XML Sitemap Generation: Managing your website's sitemap is made effortless with Netpeak Spider. The tool can automatically generate an XML sitemap, simplifying the process of organizing your site's structure and content. This sitemap can then be submitted to search engines like Google, facilitating their crawlers in efficiently navigating your website.Elevate your SEO game with Netpeak Spider and enjoy an exclusive 20% discount on your subscription purchase by using promo code "verbolia." Don't miss out on this fantastic opportunity to optimize your website's performance.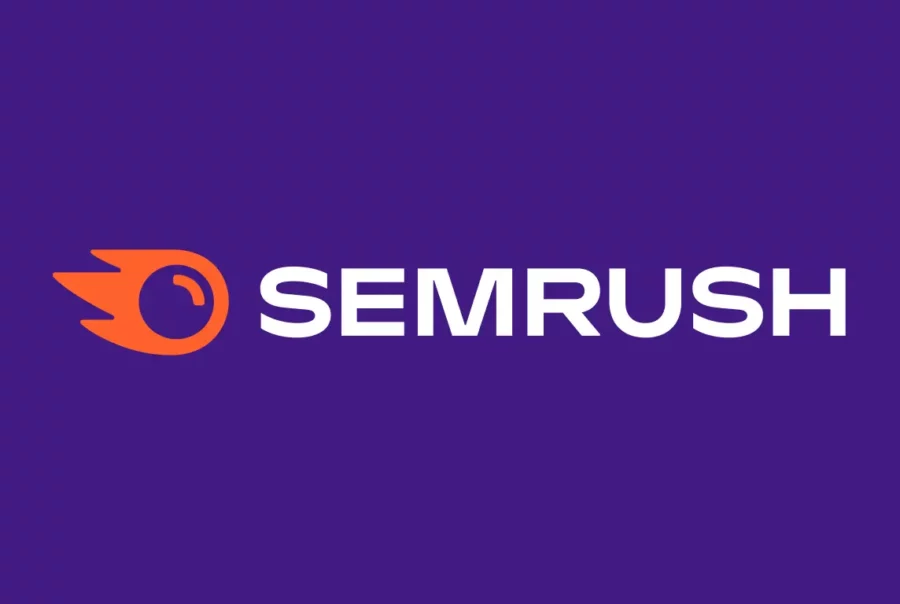 Okay — SEMrush is more than just a website architecture analysis tool.
It is a comprehensive SEO toolkit that can help you through every step of an SEO campaign — from keyword research all the way to link building.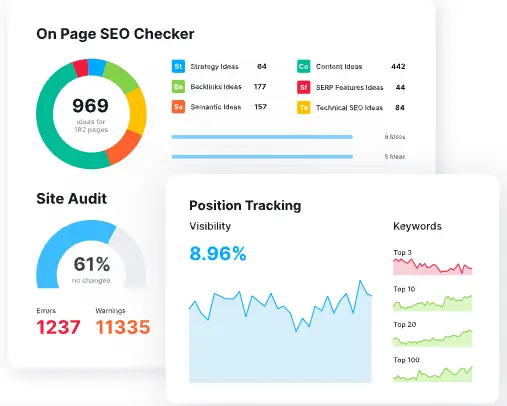 As far as internal link architectures go, SEMrush value stems from the "Site Audit" feature, which will give you an overview of every link that goes in and out of your site. Simply click on "Site Audit" from the main dashboard and enter your domain's URL to begin the analysis.
Depending on the size of your website, the audit may take anywhere between a few seconds to several minutes — sometimes an hour.
When done, it will lead you to an overview page where you are shown your domain's total SEO score, crawlability, performance, and more.
SEMrush will also show you a complete list of warnings, errors, and other notices found on your website.
Remember, you want your entire website — not just your internal link structure — to be as polished as possible. Issues such as redirect chains, broken internal links, and missing pages all hurt your site's rank worthiness and must, therefore, be addressed as soon as possible.
Just like Screaming Frog, SEMrush also detects duplicate pages and other flaws that can negatively affect your rankings. Technical issues such as unminified site codes, missing meta descriptions, and low word count will also be highlighted in the audit.
In addition to the Site Audit feature, SEMrush can also help you analyze your traffic, track your rankings, and develop a custom SEO content template based on your target keywords. This can be paired with a long-tail SEO content generation tool, which puts your content development efforts in high gear while spending less time on content research.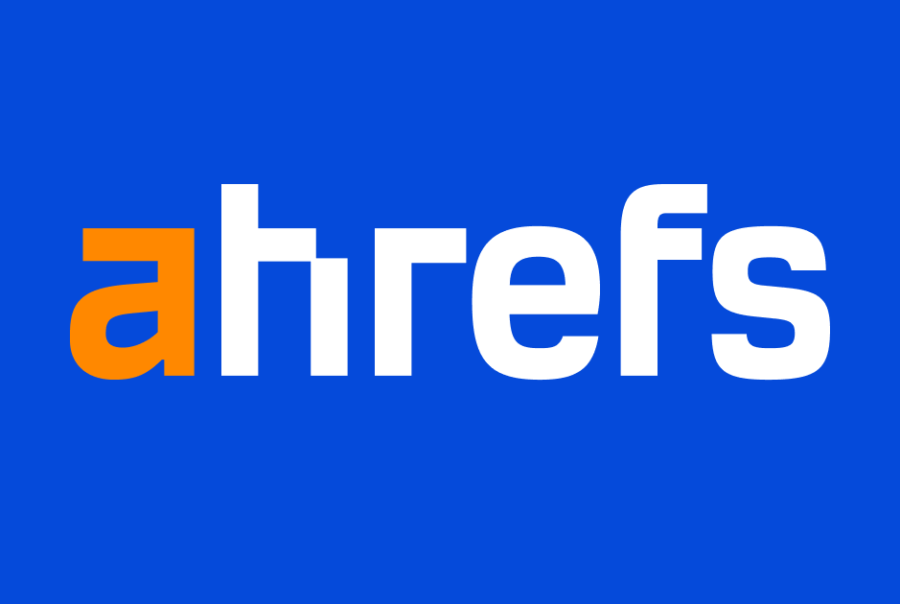 If there's one tool that can match SEMrush in terms of comprehensiveness, it would be Ahrefs — a complete SEO ecosystem with pretty much the same tools as SEMrush.
Ahrefs also comes with a "Site Audit" feature that will enable you to analyze your website architecture. There is, however, a few extra steps that change how the task is done.
Instead of scanning your website's on-page optimization right off the bat, Ahrefs requires you to verify your ownership of the site first. It may seem tedious, but it's essential in preventing competitors from spying on another brand's website data.
After the audit, Ahrefs will also show you an overall SEO score based on the prevalence of on-page optimization practices.
Of course, Ahrefs is also capable of detecting on-page issues that need to be fixed.
One of the features that make Ahrefs incredibly effective for SEO is the "Top Content" report. This can help website owners determine the type of content their current audience prefers — allowing them to double down on the development of similar posts in the future.
You can also take advantage of the Ahrefs "Site Explorer" feature to spy on your top competitors and understand their content strategy. It will also reveal their top link sources, which will help you decide which site to target for link building opportunities next.
Conclusion
Planning and tracking your internal link architecture is just as important as building your site.
Remember, not even search engine bots with no sense of boredom will put up with a badly structured site. Use the tools above to make sure you have enough links to help human readers and search engine crawlers discover every bit of content you have to offer. Cheers!