Blog article
How much does SEO cost? The key to SEO that works for your budget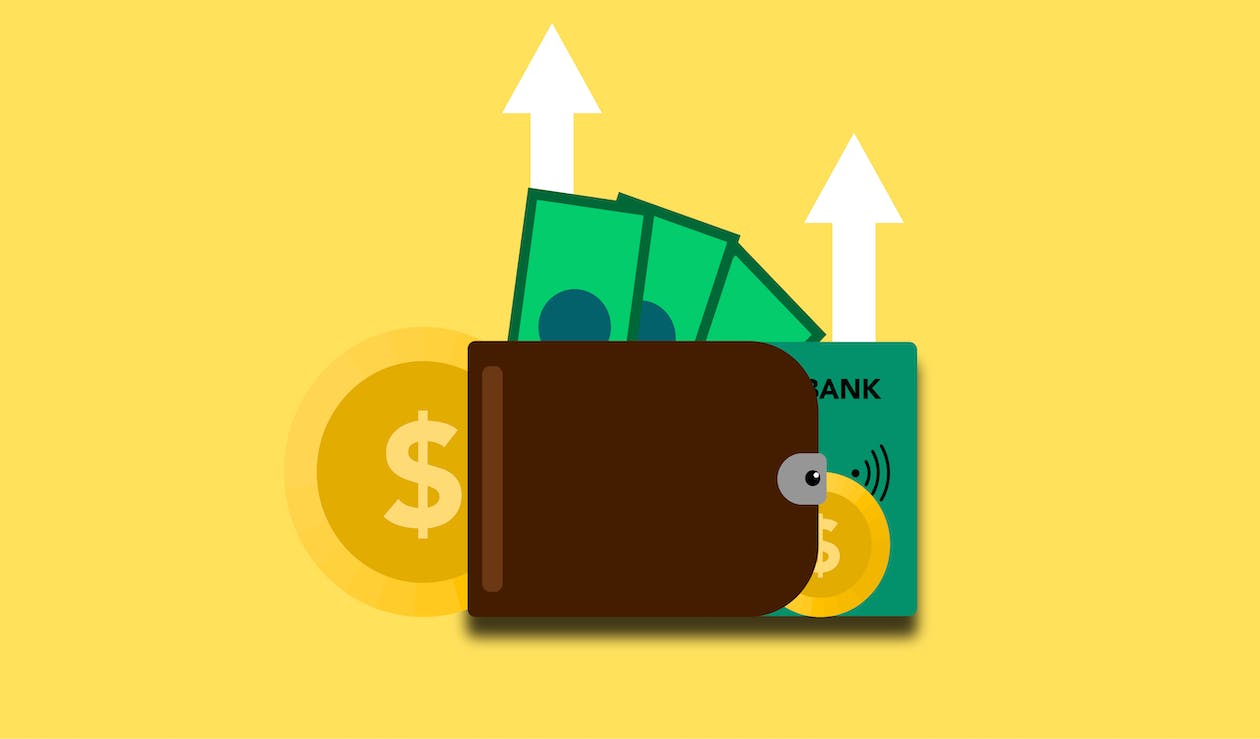 Your eCommerce store has plenty of options for getting in front of customers eager to buy from you.
One of the best is SEO.
In today's increasingly digital business environment, you need a fast, intuitive storefront with strong SEO.
But nailing SEO is complicated. Plus, it takes a long time to kick in. That's why an entire vertical of the digital marketing industry is dedicated to offering businesses SEO services.
Since businesses don't want to figure it out themselves, many pay these companies good money to handle SEO so they can focus on other areas.
One question, though: How much is SEO?
Costs vary widely depending on many factors. Below, we'll cover the average cost of SEO in more detail.
But first, let's have a brief refresher of what SEO is and why it's crucial.
What is SEO?
Search engine optimization, or SEO, is the process of getting your store's pages and product listings to rank as high as possible in the search engines—primarily Google. In doing so, you can gain more organic (unpaid) traffic.

That traffic is often more relevant to your products/services and closer to the purchase. Thus, consumers trust you more if you're in the top few results.
But is SEO worth paying for? What kinds of results does good SEO bring?
Consider this: Backlinko found that the #1 spot for any search in Google has an average click-through rate (CTR) of 31.7%.
How much does SEO cost per month for eCommerce?
As mentioned, the amount you pay for SEO depends on several factors.
Business size: Larger businesses typically have more substantial SEO needs and bigger budgets to accompany them.
Services you need: A one-time engagement in a particular area (such as creating a few SEO-optimized blog posts or product listings) costs less than a monthly retainer for full-service SEO management.
Type of SEO service: Are you hiring SEO in-house? Purchasing it as an add-on from a content marketing agency? Or are you hiring a dedicated SEO firm?
Service experience level: Larger, more experienced employees/firms will cost you more.
Now, the monthly retainer is the most common pricing model when working with external SEO agencies or hiring SEO specialists since SEO is often an ongoing effort. Here are some broad retainer pricing tiers you can expect.
$500 or less per month
SEO firms that charge at this level often do only the basic technical stuff on-site while outsourcing the rest to the cheapest possible labor.
Consequently, most companies won't see much with these services. Only the smallest eCommerce businesses—like a mom-and-pop shop moving online—could truly benefit from $500 or less per month.
$1,000–$5,000 per month
Smaller stores (but not necessarily mom-and-pop small) with simpler SEO and storefront needs can expect to pay within this range.
At this tier, you'll often get the three key components of a solid SEO strategy: on-site SEO, content, and link-building efforts.
In this range, you'll work with a high-end consultant or an agency. Overall, this price range is good if you need a solid SEO strategy but aren't that large of a business yet.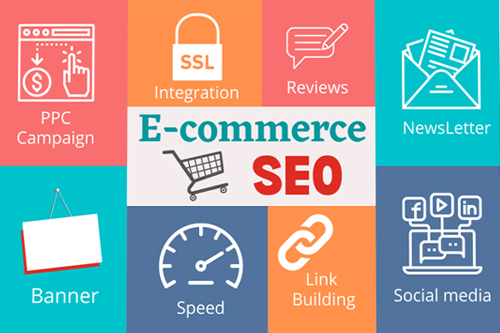 $5,000–$19,999 per month
Once you reach this tier, you're looking at high-quality comprehensive SEO services. Most SEO companies will have long track records in their niche and the social proof to show it.
Speaking of niche, you'll also benefit from specialization. SEO firms that specialize in certain areas (and are leaders in those areas), such as eCommerce tend to charge more for their niche expertise.
Once you begin climbing above even $10,000, you're looking at additional services like getting backlinks from huge authoritative publications (think Forbes, Entrepreneur, or really any industry-leading publication), digital asset development (such as infographics or lead magnets), among other services.
Your much larger fee will cover the costs of a team of SEO specialists, content marketers, link building experts, account executives, and so on. In short, an outsourced SEO team for your eCommerce business.
$20,000+ per month
eCommerce giants (or fast-growing stores) with big goals and the cash to reach them can search for services in this price range. Once you're spending $20,000 or more, you get the benefits of experienced experts in various areas of SEO—all working on ranking your store higher.
At this tier, you're not getting the "small-business" style of SEO anymore. You're getting full-blown enterprise services. The agency is essentially your right-hand SEO team, handling every aspect.
Businesses facing fierce competition in larger markets can expect to pay this much (and sometimes much more) for a little while. After the strategy is working well, costs may go down since the agency will need to simply maintain.
Can't I do SEO on my own?
Yes, any eCommerce business can do SEO on its own. The owner can do it themselves, or they can build an SEO team.
However, devising and implementing an SEO strategy is a huge endeavor.
It takes plenty of time to do it right, and you don't see the fruits of your efforts for months. Remember that SEO is a long game. Sure, you'll earn a healthy return on your investment at some point, but you're missing out on other opportunities in the present.
Not to mention that results aren't guaranteed—you might put together an SEO campaign and wait months for it to bring results, only to see it flop. That would be devastating to your business.
For these reasons, it's often best to outsource your SEO to an expert whose entire job is to bring you results. You'll save hours and increase the likelihood of SEO success.
But as you now know, traditional SEO services from quality firms come at a great cost.
Even though you know the benefits of SEO, you may not have the budget to pay for such services. Or perhaps you do, but there are other promising projects that look like they'll generate similar returns in less time.
Verbolia provides a solution for either situation. We offer automated, SEO-optimized eCommerce landing pages at tailored prices based on your situation—rather than the fixed fees you might encounter when working with SEO agencies. Thus, you pay only for what you need. You simply import the best keywords for your site, and Verbolia will generate a landing page with unique title tags, lightning-fast page speed, and regular updates to keep SEO strong.
Thanks to Verbolia, there's little need for you to pump out 100 content pieces to rank for SEO.
Learn more about how we can bring traffic, revenue, and growth to your business by scheduling your free demo today.